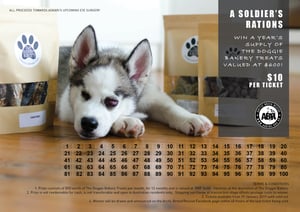 $

10.00
Askari is a 3 month old Siberian Husky in care with Arctic Breed Rescue. Due to an unfortunate accident Askari has lost sight in both of his eyes and they will require surgical removal.
This numbers game is the second of a few planned events to raise funds towards his upcoming surgery.
For full terms & conditions see first image in this listing.
Thank you for supporting our little soldier!